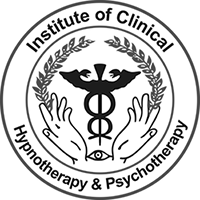 Institute of Clinical Hypnotherapy & Psychotherapy
6 Tuckey Street, Cork City, Ireland.
021 427 3575
ichp@hypnosiseire.com
Type in search query below
RESEARCH
Research Archives – A selection of evidence based papers on the effectiveness of clinical hypnopsychotherapy A selection of evidence based (EBT) users of Hypnotherapy-psychotherapy.
EVIDENCE BASED THERAPEUTIC HYPNOSIS
ICHP believes that hypnosis is a valuable clinical intervention for the treatment of a wide variety of psychological and medical problems which helps improve the quality of life in patients.
ICHP believes Clinical Hypnotherapy is a specialised profession that has its own Training and self-regulatory standards (eg: those set down by ICHP in the National Register) and that these standards are inclusive in that they encompass both the use of Hypnosis as a therapy in Complementary medicine (CMT) and the use of Hypno-psychotherapy in which Hypnosis is employed as an adjunct to evidence-based psychotherapy (EBT) such as Cognitive-behavioral therapy (amongst others).